Oklahoma Court Affirms Importance Of Professional Insurance Adjuster Representation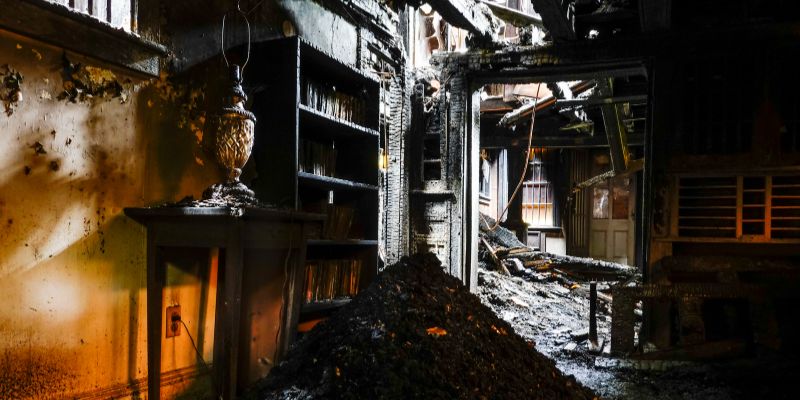 Plaintiff in Oklahoma Fire Case made crucial mistakes in her claims process.
Written By: Sarasohn & Co.
A recent ruling against an Oklahoma policyholder may have furthered the cause for policyholders to reconsider a claim without insurance adjuster representation. Many of us are blessed to live our entire lives without experiencing the brunt of a natural or manmade disaster. We prepare our homes and businesses for the worst with basic measures like smoke detectors, sprinklers, and impact windows. We prepare ourselves personally by having an emergency plan, and financially by insuring our homes, automobiles, businesses, and more.
A property owner may be extensively invested in knowing their insurance policy, yet when facing a total loss – even the most astute policyholder may make crucial errors or overlook benefits that can tip the scales in favor of their recovery, rather than leading to financial ruin.
The Plaintiff in the Oklahoma case sued her insurer, State Farm, on the premise that she was shorted a noticable sum in bad faith. The Plaintiff handled the sorting process herself, deciding what was and was not salvagable, rather than retaining the services of a expert insurance adjuster representation.
She cleaned a number of items she believed were salvagable, which unbeknownst to her was damaging to the veracity of her claim. The court ruled that the plaintiff's failure to properly follow the protocols led to State Farm's thorough review of the non-salvagable items – and thus a legitimate cause to dispute the valuation of the damage cited.
A Professional Insurance Adjuster is as important to your claims process as your policy is to your property loss, and should be seen as an essential component necessary for an optimal outcome. The court ruling strongly indicated that this entire lawsuit would have been mitigated had a professional claims adjuster been hired to guide the plaintiff through the entire process, of which there are major pitfalls and dangers such as the centerpiece of this case.
Having the best insurance adjuster to represent you, the property owner, is as important as having legal representation in court. This, and on the contrary, the many positive outcomes led by Sarasohn & Company over our 98 years serving the public, are further evidence that representation by an insurance adjuster should be part of, and not an option for those expecting the best outcome for their claim.