Why You Should Hire An Experienced Insurance Adjuster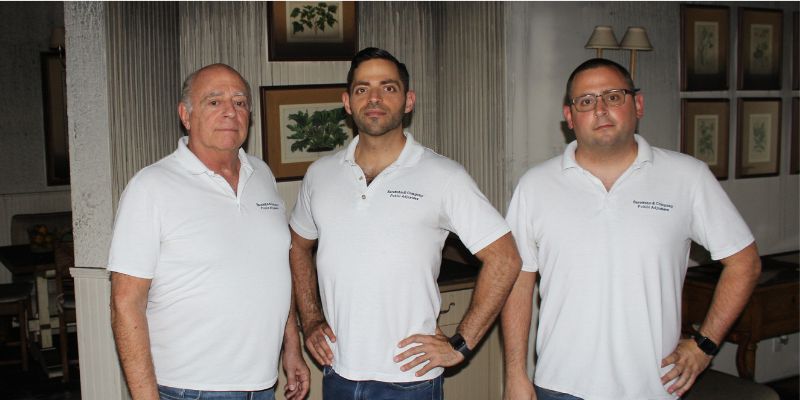 An insurance claim is of the most important and often frustrating experiences an adult can endure. It is the crucial process of claiming a loss and awaiting a fair payout. Insurance by nature is here to protect what is most important to us, and what is often most expensive – our health, our cars, our homes, and even our lives. Thus, despite the perceived neutrality of insurers, they work with their own team of private adjusters to prevent overcompensation. Hiring an experienced insurance adjuster should be consider a key point in the insurance claims process, not an option or luxury. Despite no intended malice, insurance companies will fight for their own bottom line, often at the expense of yours, dramatically underpaying some claims.
As public claims adjusters, we let our results speak for themselves, but for anyone looking to find more reasons to hire a public adjuster, see our list below!
Expertise
An insurance claim appears to be a step-by-step navigation from the initial claim to the final payout, but the linear nature of our perception ignores the many nuances, procedures, laws, and opportunities available. Every insurance company employs their own team of adjusters, whose job is to ensure every nickel is accounted for and any opportunity to lighten their own payout is taken. Without your own expert adjuster in tow, you will be at a massive disadvantage starting with the knowledge gap between you and their experts.
Accelerated Settlements
An experienced local claims adjuster is more likely to leverage their previous experiences with the area and the companies their clients engage with. Though not their formal role, through years of experience your public adjuster is akin to another layer of investigation – helping reach the root of the claim quickly. In addition, their familiarity with the claims process will streamline all clerical work as you work to recoup your loss.
Maximizing Your Compensation
As an example, we worked on a recent case in Boca West. A house fire caused enormous damage to the house,  starting with the garage, where the golf cart was plugged in overnight. The claim was massively undervalued by the client's insurer, who did not account for major smoke damage to adjacent rooms that may not have received any foundational destruction. In another case, a client's roof was left off the compensation, despite needing a total replacement. These are impacts that can have six figure ramifications, and without a public adjuster, you're unlikely to receive the maximum compensation.
Astute Negotiation
An insurance adjuster is experienced in dealing with the adversarial elements of insurance companies, and understands their tactics. Insurance companies employ a veritable phalanx of adjusters, who are primed and ready to work their way from behind your claim. Having your own insurance adjuster, for lack of a better word, gives you a champion to pitch in the arena, where your insurer will be waiting regardless.
Stress-Free Claims Process
As mentioned before, insurance claims often follow a cataclysmic life event – the destruction of our car, home, and even our bodies, is a stressful event on its own. Having an insurance adjuster is like having a lawyer in court, who will file paperwork and navigate both the bureaucracy of insurance claims and the attempts at your insurer to deprive you of the compensation you truly deserve.